Envirobase High Performance Automotive Paint
Initially introduced in 1999 to meet low VOC legislation, the Envirobase® High Performance system is now the leading premium waterborne paint system in North America. Delivering everything high-production collision centers need, the Envirobase® High Performance waterborne system achieves outstanding color match for today's OEM finishes, provides easy-to-use products for improved cycle times and is included in the PPG Paint Performance Guarantee. No longer just a basecoat color platform, the Envirobase® High Performance system provides a suite of undercoats and clearcoats that integrate flawlessly with its advanced waterborne basecoat providing best-in-class color accuracy and durability.Western Paint is proud to be your Envirobase paint dealers in Edmonton, also serving Spruce Grove, Stony Plain and Sherwood Park.Envirobase is perfect for a bodyshop on a budget that needs high-quality colour-matching paint that can be applied quickly and maintain your production cycle. Envirobase is ideal for shops that must meet strict VOC emissions standards, offering excellent quality for those that value a quality result.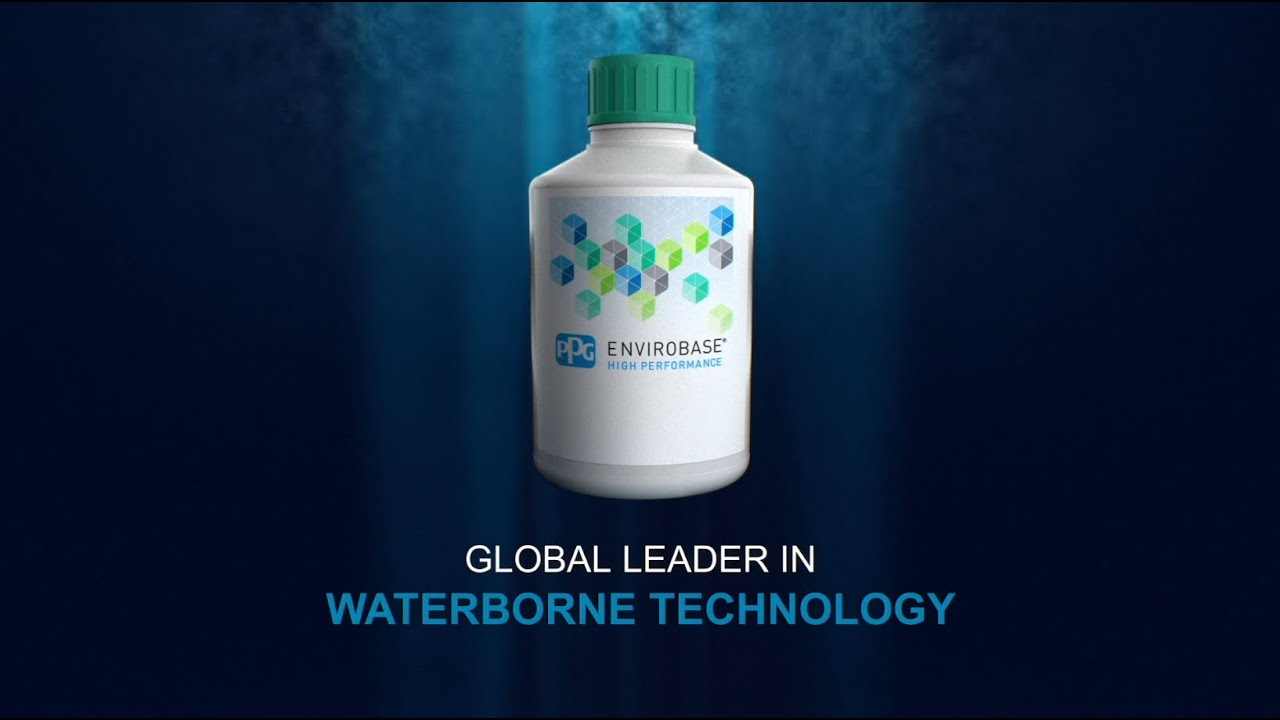 Benefits of Envirobase include:
Non-Stir Paint Toners are easy to prepare
Tints are designed to avoid settling to improve stability and increase shelf life
Excellent colour matching, especially with the help of the Envirobase High Performance Chromatic Variant Colour Deck
Easy application and blending process
Western Paint & Equipment is your trusted refinishing source, offering the full line of Envirobase products to our customers. If you have any questions about our products, feel free to contact us online or visit us at our Edmonton location.
The Omni® system offers performance and value for the cost-conscious repair shop, with a complete range of refinish products from pre-treatments to topcoats. The system is capable of mixing topcoat qualities with a wide choice of primers and clears, creating a unique system for various operational and cost considerations. An extension to the basic Omni® basecoat system are Omni® Plus products. This extension consists of high-strength toners, special effect diamond toners, a basecoat converter and a mixing clear—all designed to elevate the color matching accuracy, hiding power and performance of the Omni® line.
Commercial Performance Coatings:
Commercial Performance Coatings are hard-working finishes that can be applied to products or equipment, large and small. They can be used in production runs ranging from mass production to special one-of-a-kind jobs, or for repair and refurbishment projects. Manufacturers look to PPG to fulfill a broad range of requirements. Need a custom color? A fast-dry system? Superb durability? Low VOC options? From agricultural and construction equipment to trailers, business equipment, electrical enclosures and much more, PPG offers the proven technology and support to assure the right finish for the application. PPG Commercial Performance Coatings are available in a variety of technologies, including alkyds, acrylics, epoxies, urethanes and powder coatings—including Aquacron® water-based coatings for cost-effective, low VOC topcoats. Best of all, every product in the Commercial Performance Coatings line is backed by PPG's legendary support, so you have the expertise of a world leader behind you...every step of the way.Our new offices and warehouse are located at 15912-116th Avenue, Edmonton. Contact us online or call to learn more about our line of commercial performance coatings and other automotive and industrial paint solutions.Commercial Performance Coatings by PPG offer a number of benefits:
Over 60 topcoats to choose from.
Computerized colour-matching system.
Large or small batch quantities are available
Consistent quality between paint batches
Fast order turnaround
Full service and support from Western Paint & Equipment throughout Alberta
PPG Delfleet Paint: Essentials & One
The Delfleet Essential® product portfolio is the value-minded solution for trucks and commercial vehicles. It helps meet your facility's need for quick turnarounds with consistent quality at an affordable price. Our proven single-stage system is not only easy to mix and spray, it delivers a glossy, durable finish with excellent throughput performance. For added versatility, Delfleet Essential® basecoat offers increased color and finish options, while maintaining operational efficiency and superb value. Best yet, both direct gloss and base-clear finishes can be delivered with warranty coverage.
Key features of Delfleet Essential include:
High-solids topcoat and primers
Easy-spray 2.8 VOC
Fast drying
Simple mixing ratio (6:1:1)
Available 2-Year Limited Warranty
Excellent levelling and flow
Compact 30-toner system
Solid colours can be cross-coated
Delfleet One
We asked fleet operations, body builders and truck repair facilities for their input on creating a premium paint system that can best fulfill the wide-ranging needs of today's commercial transportation industry. The result is the Delfleet One® paint system from PPG—an innovative, truly revolutionary solution that delivers unparalleled color capability, painter-friendly application, versatile speed control for all types of jobs, and the industry's lowest VOC ratings. Ideal for paint operations of virtually every size and specialty, the Delfleet One® system brings commercial vehicle coatings to an entirely new level of performance—one that does it all. Welcome to the next generation of commercial coatings.